rebuilding together Baton Rouge
We envision safe homes and communities for everyone. To make this a reality, we are repairing homes, revitalizing communities and rebuilding lives.
Become a Baton Rouge [Re]Builder Today.
---
Announcing RTBR's new Executive Director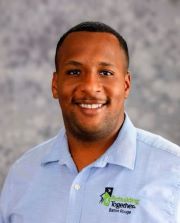 We are happy to report that after a through search of over 60 applications, our Board of Directors has selected Kristopher Lewis as our new Executive Director. Kris has done an outstanding job as Program Manager, then as Interim ED, and proven to the Board that he deserves the job.

The Board is extremely grateful for the hard work that the staff has done during this transition period. Kris has our full support going forward.

We all look forward to continuing with the team RTBR has in place in continuing to serve our needy community.

René Robert's
President RTBR Board
Learn more about our national organization here.
IN NEED . . . . Click on Find Help and fill out an application today